Recording Studio Windows and Doors

Affordable Recording Studio Windows and Doors with the Highest STC Values
Recording studios and home recording studios can now benefit from our
expertise in soundproofing with the release of our new Studio Window Max™ and Studio Door Max™ products.
Our recording studio windows and recording studio doors concentrate on reducing the low frequency sounds, which is typically the area where you need the most help. These new recording studio windows and recording studio doors have lab tested STCs in the 60s, which will match or exceed your wall STCs.
Using our breakthrough technologies on soundproofing and specially made laminated glass, we can provide your recording studio or home recording studio with superior soundproofing at an affordable price. Our recording studio and home recording studio windows and doors come in standard and custom sizes.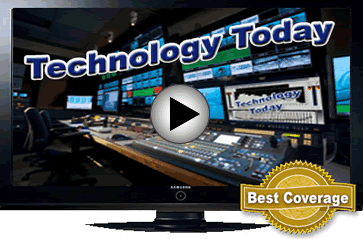 Soundproof Windows, Inc., is interviewed about their recording studio windows and doors by William Rogers of Technology Today at the National Association of Broadcasters Convention
Lab Tests Proving STC Results
Review the test results and you will see that our low frequency values are even more impressive than our STC results for soundproofing.
Click here to download the brochure on our recording studio windows and
recording studio doors, which also includes the lab test results.
More Information on Recording Studio Soundproofing
Click on recording studio windows or recording studio doors to found out more on soundproofing for your studio.
Or, request a free consultation on your recording studio soundproofing needs by filling out our inquiry form, or call us toll-free at 877-438-7843.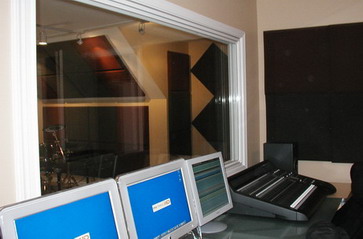 A customer sent in this photo of his recording studio with a custom window we built for him