Soundproof Windows Press Room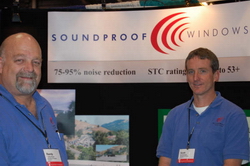 Soundproof Windows Upcoming Conventions & Trade Shows
Coming soon to a town near you! If you are able to attend any of the following Conventions or Trade Shows, we would love the opportunity to meet with you in person and discuss your soundproofing needs. Please feel free to contact us for additional details and/or free passes at our toll-free number: 877-438-7843, or via our on-line form. We attend 10 or more Conventions and Trade Shows per year, and not all are listed below.
October 17-20, 2013, Audio Engineering Society
Jacob Javits Center, New York City, NY

April 7-10, 2014, National Association of Broadcasters
Las Vegas Convention Center, Las Vegas, NV

April 13-16, 2015, National Association of Broadcasters
Las Vegas Convention Center, Las Vegas, NV
Soundproof Windows Press Releases
RENO, NV (PR Newswire) December 4, 2013 -- Noise Based Sleep Deprivation Linked to Obesity. Is a Possible Solution Your Windows?
Noise is a known factor for a loss of sleep and new studies show that sleep deprivation is linked to increases in obesity...
RENO, NV (PR Newswire) October 1, 2013 -- The Link Between Noise Pollution and Heart Disease
The stress of constant noise is much more than an annoyance or a cause for a lack of sleep...
RENO, NV (PR Newswire) July 23, 2013 -- Health Risks of Noise Pollution Addressed By Noise Blocking Add-On Windows
It is a significant cause of sleep deprivation, stress, hypertension, and heart risk...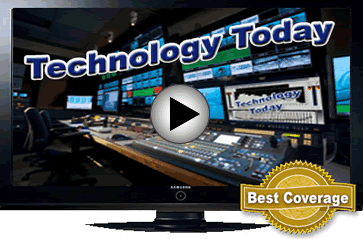 LAS VEGAS, NV (Technology Today) April 2011 -- Soundproof Windows, Inc., is interviewed about their recording studio windows and doors by William Rogers of Technology Today at the National Association of Broadcasters Convention
RENO, NV (PRWEB) December 16, 2008 -- A Decade of Silence Brought to You by Soundproof Windows
In 1998, what started out as a desperate attempt to silence traffic noise turned into a crusade to bring peace and quiet to noise sufferers everywhere...
RENO, NV (PRWEB) April 29, 2008 -- Soundproof Windows Challenges Noise - Final Score: STC 57, Noise 0
New noise testing results exceed all expectations for Soundproof Windows Company...
RENO, NV (PRWEB) January 22, 2008 -- The "Biggest Little City in the World" May Also Become the Quietest
Nationwide Soundproof Windows company moves to the Silver State...

Hotel Icon, October 31, 2007
Luxury Hotel in Houston, TX Installs Soundproof Windows

Dan Bernstein's Column (PE.com), April 18, 2007
Pane & Suffering in Riverside County...

New York Times, March 11, 2007 -- Laminated Windows Keep Out the Din
GOOD windows keep out rain and snow, and better windows keep out cold, wind and heat...

FREMONT, CA (PRWEB) April 11, 2005 -- National Noise Epidemic Calls for Soundproofing
Ever increasing noise levels impact millions more each year, causing increased stress, disturbed sleep patterns and a deteriorating quality of life...

On The House Express Newsletter, December 2004
Peace and quiet in your home is possible. If you can hear traffic, barking dogs, trains or other noises while inside your home - you may want to know how to stop all that noise...

FREMONT, CA (PRWEB) September 27, 2004 -- Soundproof Windows Reverses Silicon Valley Exodus Trend
Bucking the trend to leave the Silicon Valley, Soundproof Windows, nationally distributed manufacturer of specialty windows for noise abatement, expands its facilities to Fremont, California...


Hear what the Carey Brothers are saying about Soundproof Windows!
(4MB)


Washington Post Article
...It's not a replacement window -- it is installed on the interior side of an existing window... Adding a soundproof window to a single-pane window raises the STC to a 41-to-45 range. Adding it to a double-pane window gives you 44 to 48...

House & Garden Magazine Article
...Some [windows], like those from Soundproof (877-438-7843), are specially designed to combat noise. Attached inside your existing window frames, they create the air seal you need to dull the din...